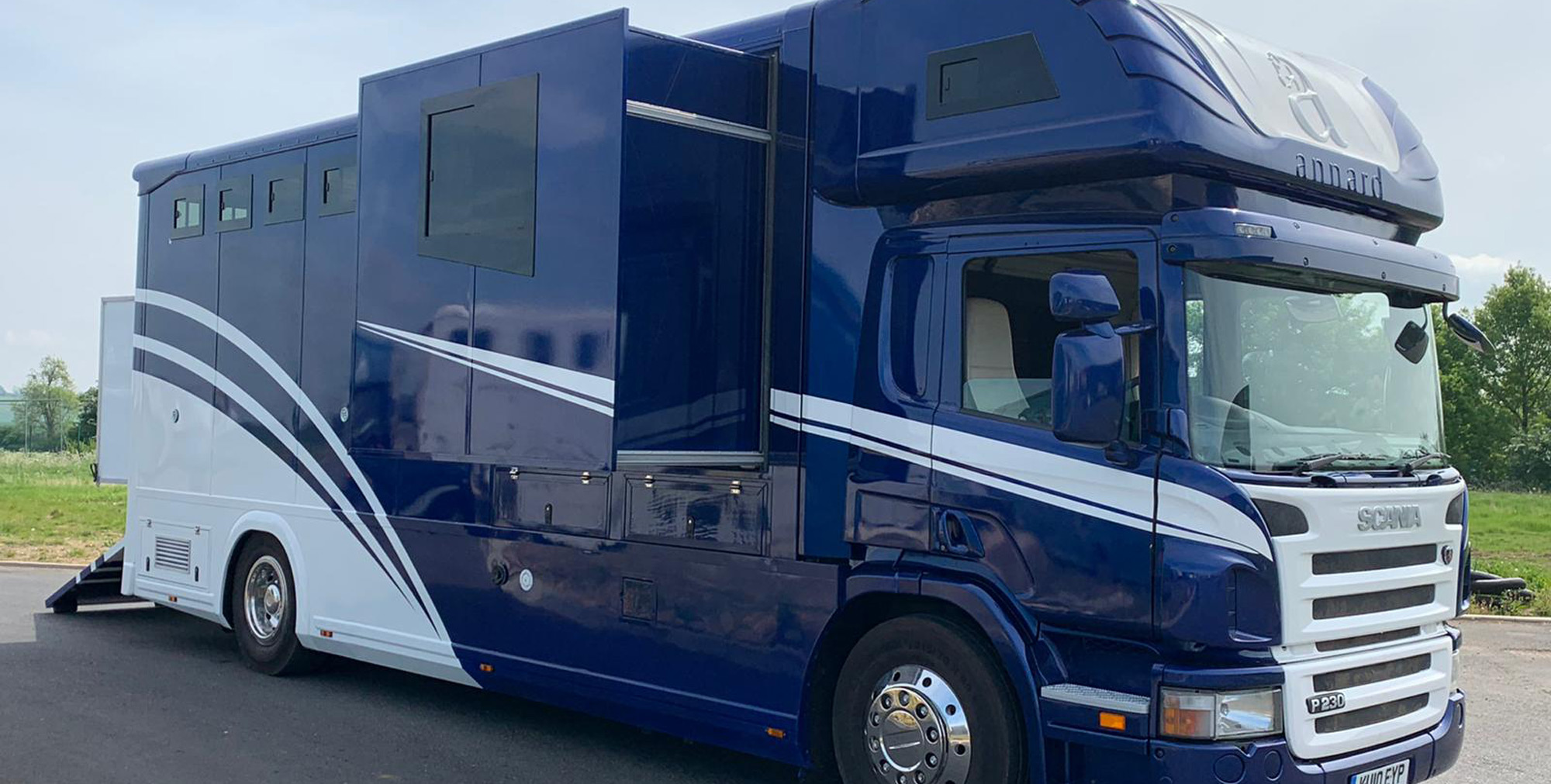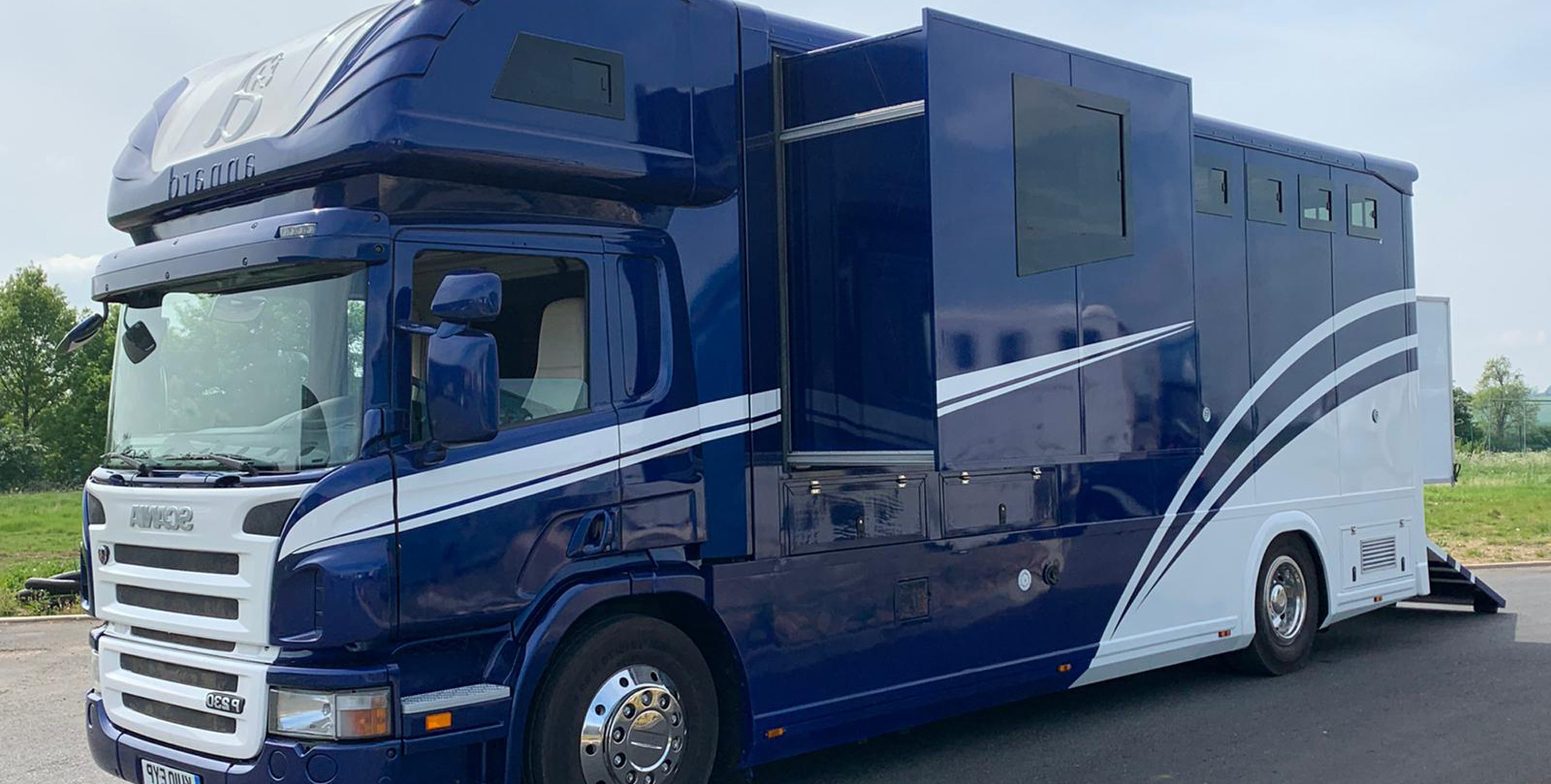 FEATURED & LATEST HORSEBOXES IN STOCK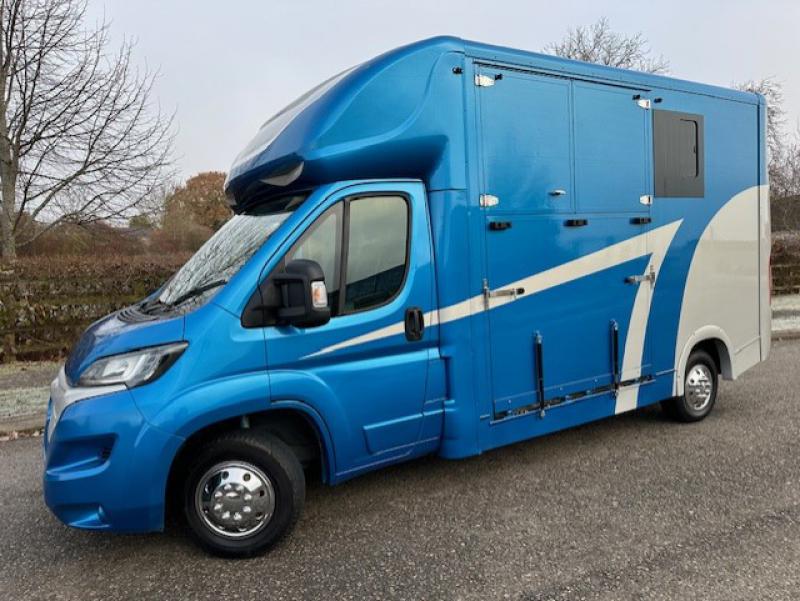 2019 Peugeot Boxer 3.5 Ton Coach built by National van coach builders. Built on a Long wheelbase chassis. New Build. Long stall Weekender model. Stalled for 2 rear facing. High specification
£39,895
In Stock
ref:23-714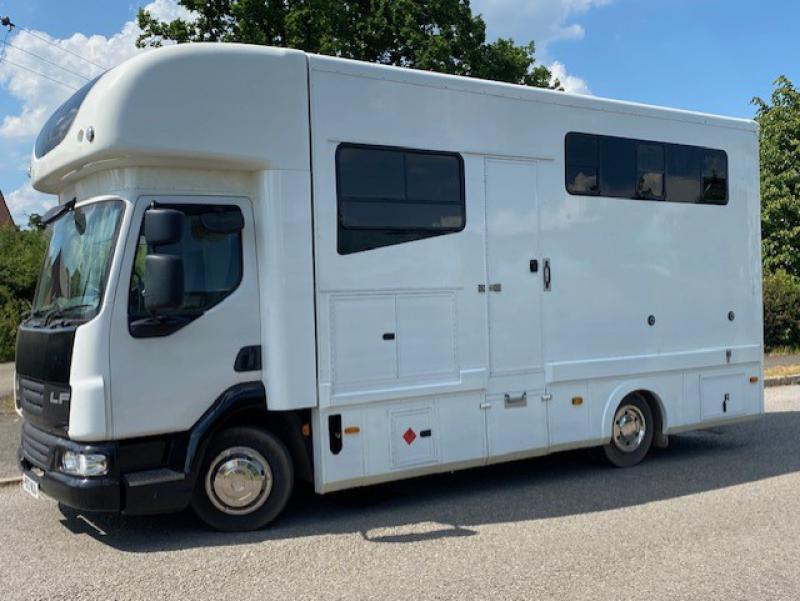 2013 DAF LF 160 7.5 Ton , Coach built by WS Horseboxes, Brand new build.. Stalled for 3 with smart spacious living. No external tack locker intruding into the horse area Full tilt cab.. VERY SMART TRUCK!
£40,000
In Stock
ref:23-581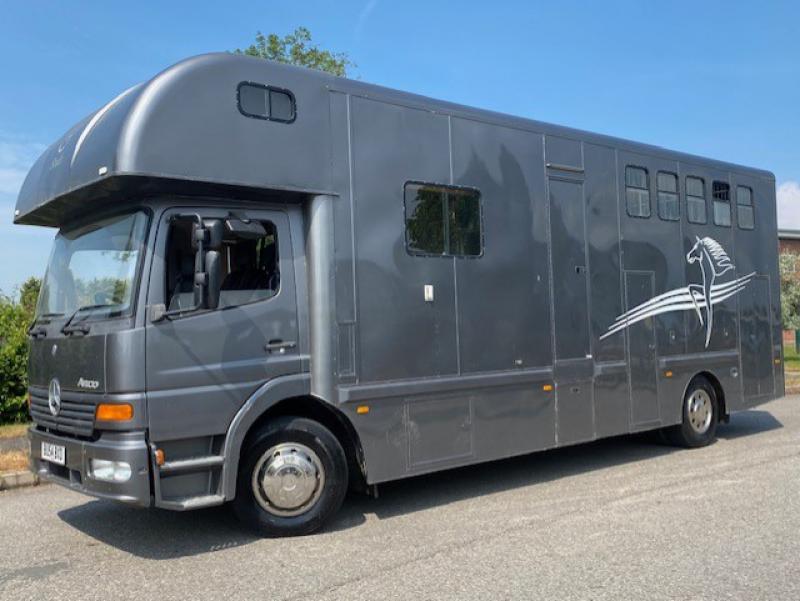 2005 Model Mercedes Benz Atego 13,500 kg Coach built by Moorhouse Coach builders. Stalled for 5. Smart luxurious living, sleeping for 4. Toilet and shower. Excellent condition... Very Smart truck
£27,995
In Stock
ref:23-576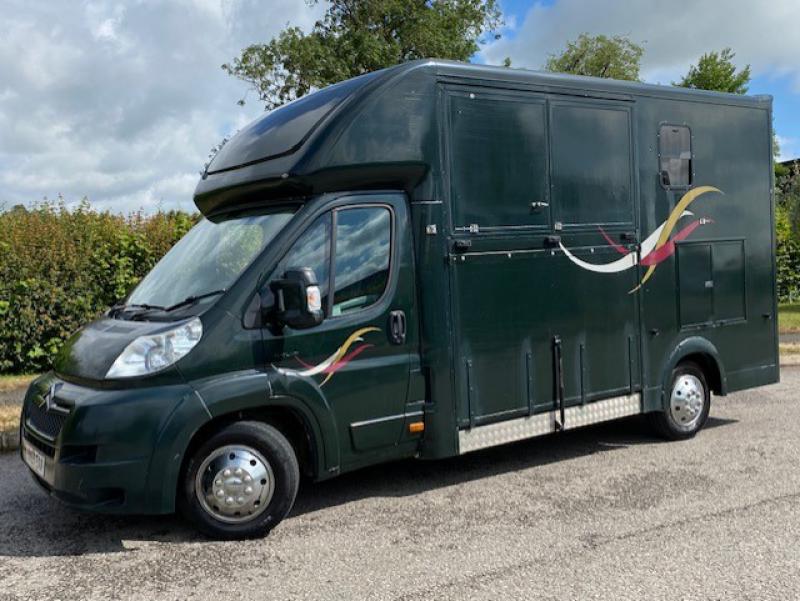 ** NEW PRICE** 2009 Citroen Relay 4.5 ton Coach built by Courchevel coach builders. Stalled for 2 rear facing.. Large changing area at the rear with twin rear doors.. Only 79,441 Miles... Excellent condition throughout
£29,895
In Stock
ref:23-599
WE BUY HORSEBOXES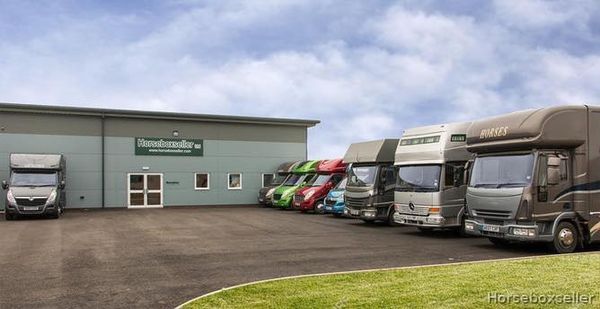 We buy used and second-hand horseboxes ranging from 3.5 ton, 5 to 6.5 ton, 7.5 ton, and HGVs from 10 to 26 ton.
Take the hassle out of selling your horsebox by letting us handle everything from our secure yard Horseboxseller LTD will sell your horsebox for you: